Pick-Your-Own Vegetables, Flowers & Herbs

at

The Tree Farm

in Dane County, Wisconsin
Vegetables, flowers and herbs are available by appointment. We anticipate regular hours starting about July 1 for the 2017 season depending on the weather.
For an appointment, please call 608-798-2208 or email farm@thetreefarm.net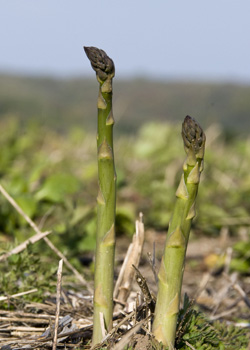 Asparagus ready to pick.
Vegetable
Remarks
Asparagus
Asparagus is sprouting! If you want asparagus this season contact us to get on the asparagus list.
Honey
Three pound jars of honey produced by bees on The Tree Farm
Rhubarb
Rhubarb is sold by appointment. We will start contacting those who want rhubarb soon. Contact us to get on the list for picking rhubarb.